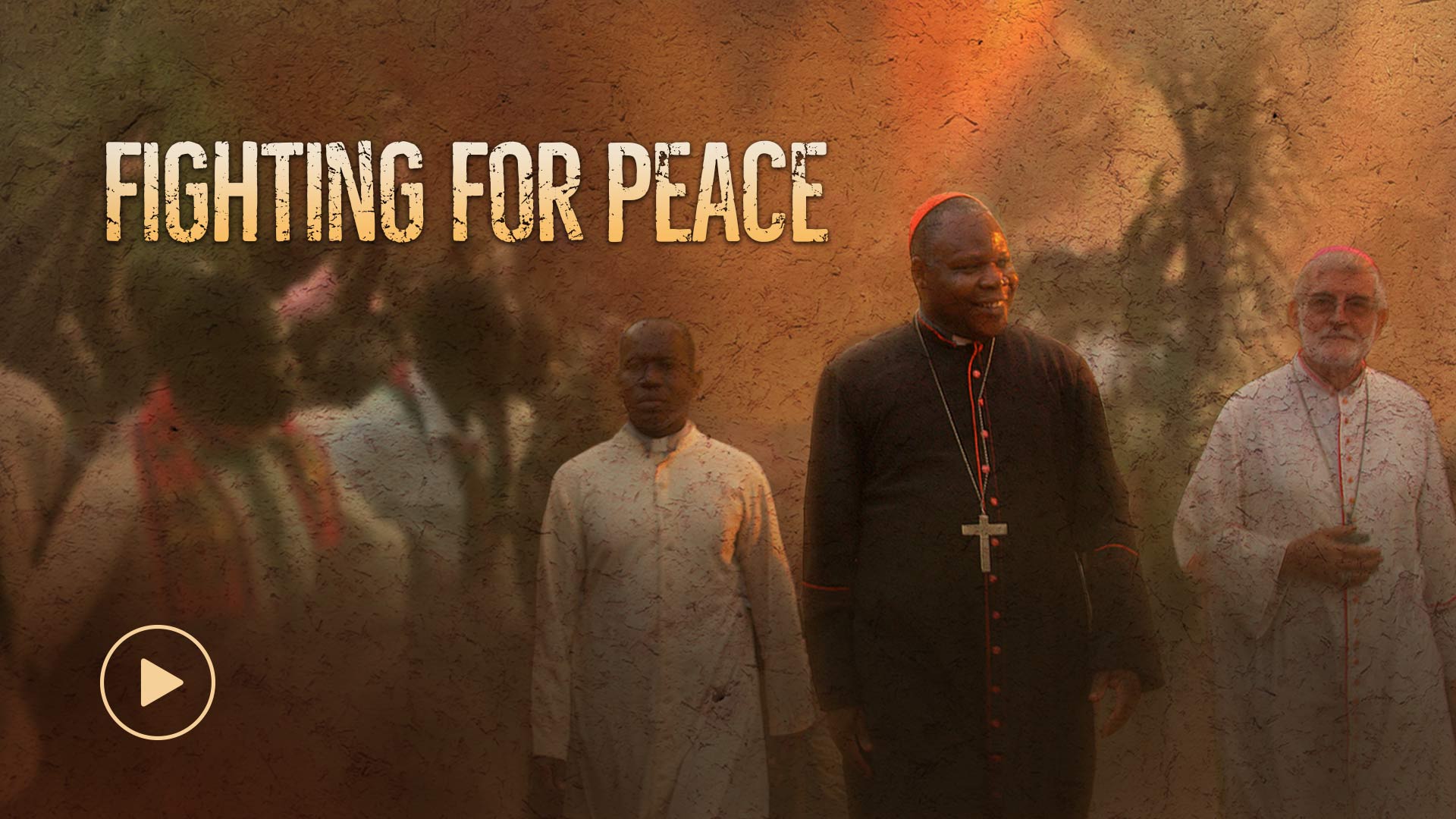 Central Africa
Fighting for Peace
Since 2013, the Central African Republic has been mired in a spiral of violence caused by civil war. Today the civilian population remains at the mercy of armed groups which control three-quarters of the country. State authority is nonexistent, and the government is powerless. But Cardinal Dieudonné Nzapalainga, Archbishop of Bangui, refuses to witness his people's descent into hell. At his own risk, he fights for peace in a country ravaged by war.
Premieres on February 9 th at 7:00pm ET/ 4:00pm PT
Canada
Dealer of Hope
This documentary brings you to the snowy streets of Montreal where we meet an extraordinary priest. Father Claude Paradis is a former homeless man who lives his ministry on the street. Once ready to commit suicide, this former drug addict converted and became a dealer of hope, bringing comfort where there is misery. Discover the testimony of this priest, ready to die for his mission.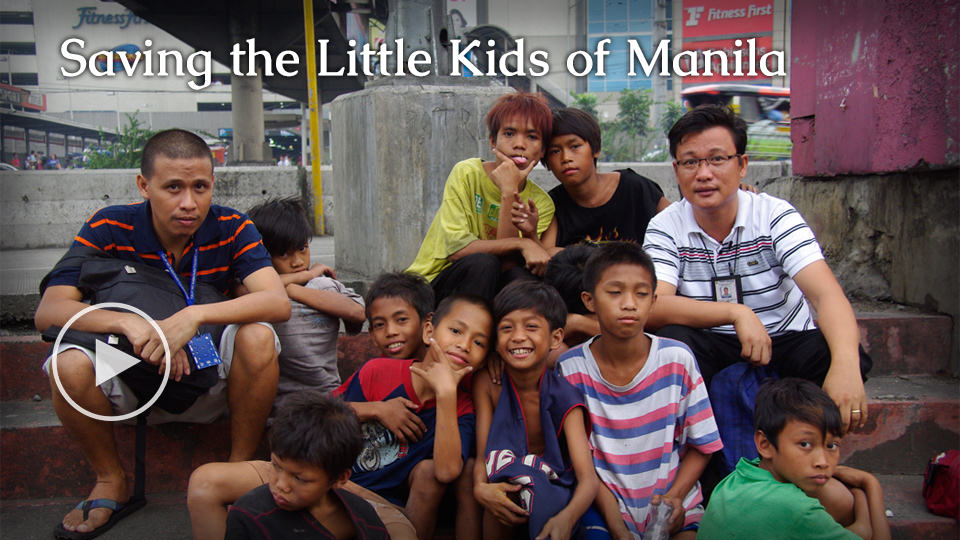 Philippines
Saving the Little Kids of Manila
In the Philippine capital, misery is often part of the scenery. Touched by insecurity, numerous families find refuge in the slums, while the children live alone out on city sidewalks. Their sufferings are profound: abandoned by their parents, sometimes raped by their father or beaten by their mother, numerous kids take shelter under bridges and down in the gutters. In turn, they become victims of drug use and prostitution. Hurt by injustice, solitude and bruised by violence on the streets, these youth don't have access to proper care or education. In the slums, the situation is hardly any more hopeful. Thousands of families pile into makeshift dwellings amongst the garbage, under sheet metal and sheets riddled with holes. Their environment is unsanitary, their future uncertain.
In this despicable yet hopeful environment,the Anak-Tnk Foundation, led by Fr. Matthieu Dauchez, takes action day and night among these kids, "to get their little hearts back on track."
Through these deeply moving images and poignant testimonies, this documentary plunges us into the misery of the slums and the pavements of Manilla. It will leave us glimpsing the joy and hope of these children who offer everything and receive nothing in return.
Brazil
A Dignity Rediscovered
In the Amazon of Brazil, over this "land without men where landless men settled," we meet a few young girls between 12 and 17 years old in a precarious situation. That is to say, confronted by prostitution but also often victims of alcohol and drugs. Other slightly older girls are with child and in more difficult situations, since most of the time they are rejected by their partners.
With the intention of helping the girls escape their situation, Monsignor Dominique You, Bishop of the Diocese of Conceição do Araguaia, in the state of Para, has launched this project in order to allow these young girls to rediscover their dignity.
The Bernadette Project welcomes these girls facing prostitution and provides them with professional experience in hopes of helping finding them a job. The Sonho de Mâe Project provides comfort and encouragement to these idle young mothers during their pregnancy and after they've given birth.
Faced with these experiences and deeply moving accounts, "I discover my own prostitutions," witnesses Mgr You, who admits with emotion - "They need me as much as I need them."

Thailand
Among the Karen
This documentary takes you to Northwest Thailand, just a few kilometers south of Burma. In this region of the country, hundreds of villages are lost in the mountain, over arid earth, burnt by the sun. It is here where the Karen people live and where we meet Fr. Nicolas Lefebure, a priest of the Paris Foreign Missions Society, sent on a mission to live among the Karen.
The Karen people are an ethnic minority of nomadic traditions, who even today still live on the margins of society. Dispersed throughout the mountain villages, they live in very basic conditions, far from economic developments, often without running water and electricity.
A minority of the Karen were evangelized around 50 years ago. Today, they still face many challenges: spreading the Christian faith in a country where Buddhism is prominent and conserving their culture and traditions as globalization extends into the mountains. In these villages, families are confronted by a rural exodus. More and more of their youth are deciding to leave their homes in order to test their luck in the capital.
In this story, you will discover an atypical people, endearing and warm. Their smiles contrast greatly with their rigorous way of life. You will also discover the work of this missionary, who humbly dedicates his life to improving the daily lives of these neglected, but forever hospitable people.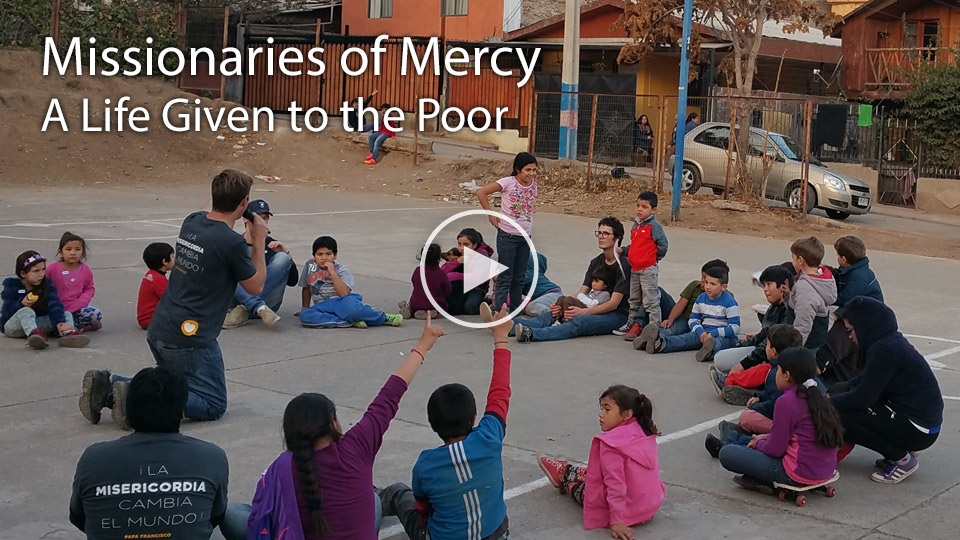 Chile
Missionaries of Mercy
A Life Given to the Poor
A few kilometres from the Cordillera of the Andes, on the edge of Santiago, Chile, the Pincoya is one of the most dangerous and poorest neighborhoods in the country. But in this slum marked by violence and drug trafficking, an "ordinary" couple offers us an extraordinary example of hope.
In 2013, Romain and Rena de Chateauvieux and their four children settled into the heart of this misery and founded the work of Misericordia, an association whose goal is to be "a loving and active presence" among the most destitute.
Through the manifestation of compassion and evangelization, Misericordia takes up both a humane and spiritual responsibility. With compassion, the missionaries serve the poorest of the poor: they visit the sick in an attempt to relieve their suffering, they meet in the streets where the abandoned live to share in their grief, they welcome and take care of neglected children. Through evangelization, the missionaries bring the good news of the Gospel to the small and the humble, "to those in sorrow and those who are tired."
Through these concrete actions of charity and apostleship in the places of suffering, Misericordia wants to be the "heart of Christ," which welcomes all men with love. An experience which, "brings us back to the basics."